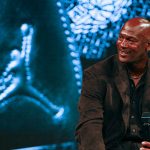 For over 35 years, Michael Jordan and Nike continue to release a plethora of designs and colors of Air Jordan's yearly.  There are multiple styles and generations that are beyond being bold in color, style and comfort.  Whether you watch or play baseball, basketball, football or golf, Air Jordan's are the prominent footwear. So consequently, it isn't surprising that these beauties are a part of professional sports gear and uniforms as well.  As a result, there are some Air Jordan's that hold a phenomenal amount of value. West Valley Pawn & Gold will gladly offer the most cash possible when you pawn Air Jordan shoes with us!  Whether they are a pair of Air Jordan 34's or a pair of the Jordan 1 Retro High Dior's, we will put the most cash possible in your hands!
Pawn Air Jordan's Assessment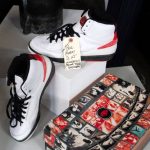 At West Valley Pawn & Gold, we strive to offer the most cash possible for a pawn loan on Air Jordan's.  Therefore, our store and staff are equipped to properly authenticate and valuate your pair of shoes. It begins with using the application of Entrupy, which verifies the authenticity and provides a certificate with the verification. 
*There is a $45 charge for the authentication services, and is paid prior to service being processed.
In addition, our associate will inspect the shoes, and assess if the wear is minimal, and ensure there are no flaws, marks or scuffs that will affect their value. After that, we will refer to the current market value of that particular pair of Air Jordan's, and then calculate the assessment's outcome.  Once that is complete, our associate will be able to confidently make the best cash offer possible for a pawn loan.  
*Bringing them in with their original shoe box and the receipt from when you purchased the Air Jordan Shoes increases our offer!
Air Jordan's To Pawn With Us:
1 Retro Chicago
4 What the Retro IV
Nike Air Ship Pro Banned
3 Knicks Retro III
Just to name a few
**All of our assessments of Air Jordan's are free of charge.  Nor is there any obligation to accept our cash offers.
Have Cash in Your Hands in Mere Minutes
If you accept our cash offer for a pawn loan, we will need a valid Arizona ID and a few signatures to complete the paperwork.  After that, we will be counting out the cash into your hands.  The assessment to cash can take as little as 10 minutes from start to finish.  
Terms of the Pawn Loan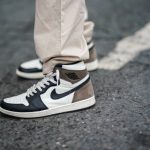 At West Valley Pawn & Gold, our lending is solely based on the value of you item.  This is why there is no hassle of needing to provide proof of employment, income or a need for a credit check.   Neither is there a waiting period to find out if your loan is approved. 
All collateral loans are for 90 days.  While we secure you loan with your valuables, they will be kept safe in our vault. At any time you are more than welcome to pay it at any time during the contract.  The interest will be pro-rated to date when you come in to satisfy the loan.  Once the loan is paid in full, we will return you Air Jordan's back to you the same day.  
Come on in and see why Avondale resident's count on West Valley Pawn and Gold to pawn their valuables to when they need cash!