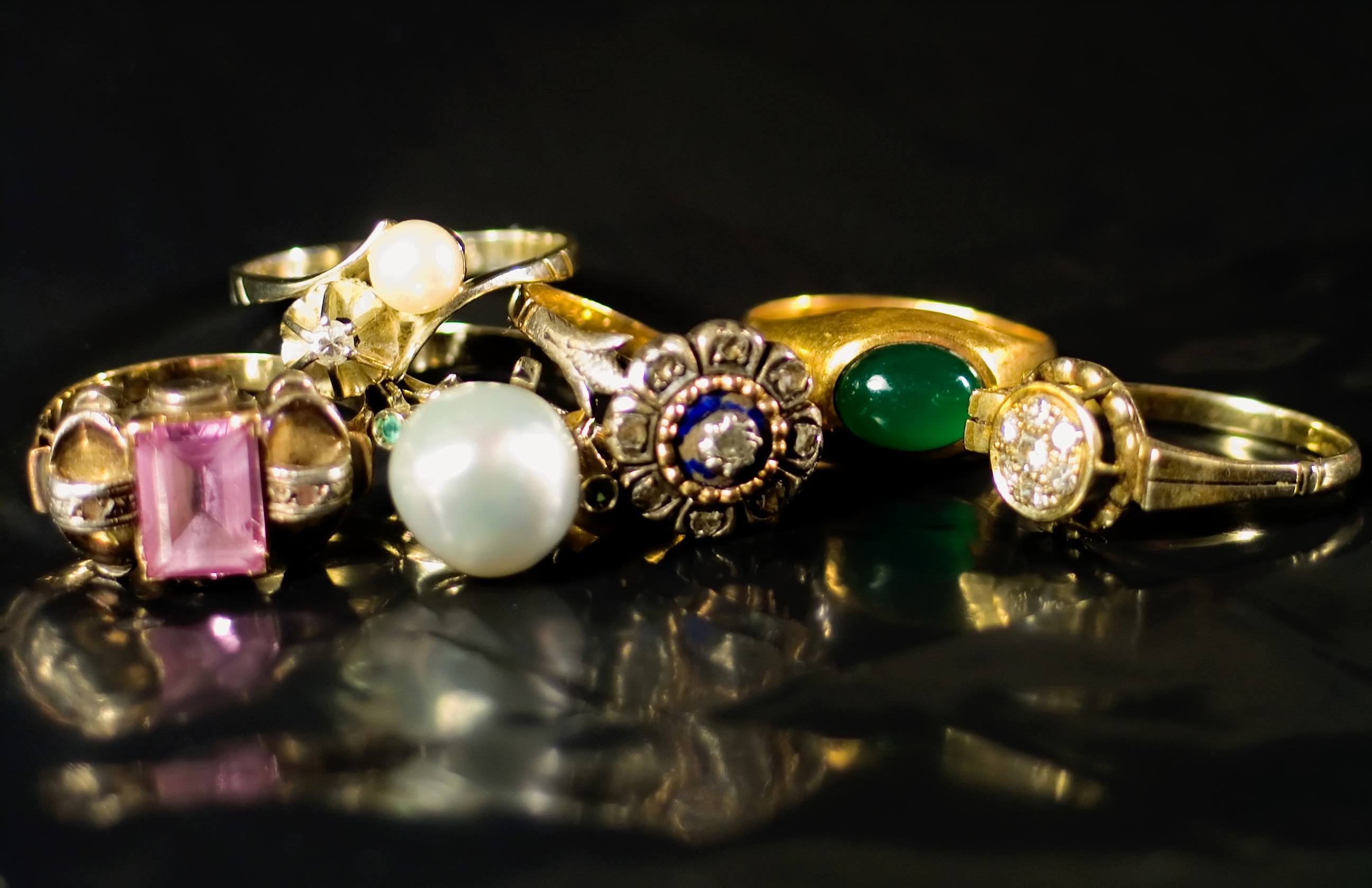 West Valley Pawn & Gold West Phoenix / Avondale - Estate Jewelry Buyer
At West Valley Pawn, we can make loans from as little as $10 all the way to $100,000.
Get Directions
Estate Jewelry Buyer Phoenix
Out of many categories of different kinds of jewelry, estate jewelry is another name for pre-owned jewelry.  However, estate jewelry is also referred to as antique jewelry, vintage jewelry, and heirlooms.  Because, they can be pieces of jewelry that are handed down generation to generation in families, or, the jewelry is bought second hand.  Either way, many times not having any documentation or receipts from its original purchase.  Being the premier Estate Jewelry Buyer Phoenix trusts, we recognize its beauty, and its intrinsic value.  And West Valley Pawn prides itself to make an offer that turns into cash in your hands!
Although any certificates of authenticity, or any receipts pertaining to your jewelry are preferred, they are not imperative to sell your estate jewelry. (However, if you have them, bring them!  Because they do add a bit more to the jewelry's value).  Because our store is well equipped with the most advanced technology, to accurately assess your jewelry, and present the highest offer around. 
Antique Jewelry & Its 6 Eras: And What Defines Them
With the changing of time, styles, and much of it defined and expressed through these handcrafted adornments.  In addition, each era expressed the atmosphere of the times.  Although, most of these eras only lasted for 10 to 25 years, they have had a lasting impression on jewelers and admirers to this day.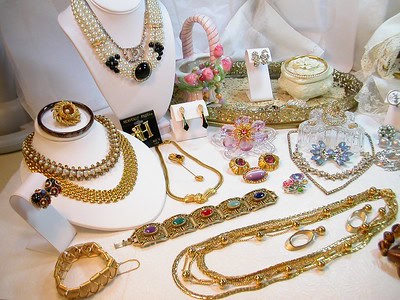 1.  The Georgian Era
(1714 - 1837) and the reign of King George I to King George IV.  Although this era was the longest, of all 6 eras, jewelry pieces from this time are very easy to identify, yet not easy to find.  That is, unless you go to a historical museum.  Stone cutting tools were simplistic, which limited the way diamonds, topaz, garnet, sapphires, rubies and pearls could be used.  The precious metals used were yellow gold and silver.
2.  Victorian Era
(1837 - 1901) There were 3 stages throughout this era, all in reference to Queen Victoria and her life.  Starting with a romantic trend, when she met Prince Albert.  After that, how colonization and world travel opened the artistic temperament of jewelry making and introduced more precious gems.  Lastly, how much she mourned the death of her husband, Prince Albert. Gold and silver were the preferred precious metals, adorned with turquoise amethyst, sapphire, garnets, pearls and diamonds.  Hands, hearts, snakes were common themes of the jewelry.
3.  Edwardian Era
(1901 - 1915) This era is during the timeline of King Edward VII from 1901 - 1910.  At this time platinum was introduced as a precious metal to use, with diamonds and pearls, being used primarily.  Jewelry was very intricate, used symmetry, and took a flowery theme to its design. 
4.  Art Nouveau Era
(1890 - 1910) Although overlapping Edwardian Era, and a flowery theme as well, this era celebrated a more free form.  This was vastly the exact opposite, which explains two eras simultaneously taking place at the same time.  Art Nouveau is not easy to find, and very difficult to actually obtain.
5.  Art Deco Era
(1920 - 1945) This era arose at the end of WWI.  This jewelry style inspired architects, because of its angular, geometrical, and very clean style.  In addition, platinum became a preferred precious metal, as well as yellow gold for the pieces.  Finally, adorning them with diamonds, sapphires, emeralds, onyx and rubies, creating a look that is very bold.  
6.  Retro Era
(1939 - 1950) Following the end of WWII, this era presented jewelry with a stronger and bolder presence.  Platinum was still preferred, as well as yellow gold.  However, due to a shortage of platinum, white gold made its presence known as a secondary precious metal jewelers used.  Therefore, this era made use of more semi-precious gemstones.  That allowed them to use much larger stones, with a broader range of colors and tones.  In the end, this created jewelry that reflected modern abstract artists at that arose.
Why Sell Your Estate Jewelry to Us?
With over 30 years of extensive knowledge within the jewelry and diamond industry, West Valley Pawn has the experience to know what your jewelry is worth. In addition, we recognize the eras that your estate jewelry is from, and how much its current market value is.  That's why we're the estate jewelry buyer Phoenix and Avondale locals love. We offer free appraisals on your estate jewelry and we are able to turn your estate jewelry into cash within minutes. Therefore, don't let these valuable items sit in your drawer and collect dust any longer – turn them into cash!
What Estate Jewelry Do We Buy?
We buy all estate jewelry including: diamonds, watches, bracelets, rings, necklaces, earrings, pendants, designer jewelry, gold, silver, and platinum. We are always getting new items in our inventory, so stop in and take a look at our selection.
In addition, we are actively seeking Rolex, Tiffany, Breitling, Cartier, Audemars-Piguet, Breguet, IWC, Patek Philippe, and ALL other major brands.
West Valley Pawn continues to serve Avondale, Litchfield Park, Goodyear and Buckeye residents, with multiple ways to put cash in your hands!