One of the joys of living in the West Valley is getting to see the Valley in the finest of eye-wear. Now your shades can be a means of getting money in your pocket. Pawn Sunglasses with us here at West Valley Pawn and Gold!
What Inspired You to Let Customers Pawn Sunglasses?
West Valley Pawn has always been a pawn shop that gives customers unique opportunities to make the items they own worth receiving. We've done pawn loans for the more traditional items such as gold, silver, diamonds and more. We now extend these loans to other items.  For instance, you can pawn luxury handbags, wallets, shoes, leather goods, and yes, you can pawn sunglasses!
What 'Ground Rules' do you have in mind?
The most important one is that you have an current Arizona State-issued Driver's License. This is to insure you are a part of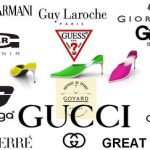 the Valley of the Sun. While this isn't THE deal-breaker, it is important to have, as it allows us to refer back to you should something happen while the loan is in effect. Next of course is to have the sunglasses themselves. Make sure that they are not damaged, otherwise we risk turning them away. That's the one thing we don't want to do.
After that, make sure the pair of sunglasses are complete with any accessories that they came with. While this is rare, it's possible to have purchased/received the pair with a case of some form or microfiber cloths. If you have the original receipt for all of these that matches you and the item, it would help with the authentication process. It's not a deal-breaker but it does make the process significantly quicker. If you have any further questions, feel free to read our FAQ page.
What makes West Valley Pawn stand out?
West Valley Pawn is the premier pawn shop in all the West Valley. This is primarily due to our customers and their trust in our business model. Their faith in us has become our commitment to providing some of the best, if not THE best pawn loans and title loans (courtesy of our partners, Phoenix Title Loans LLC) in the West Valley. This commitment has made us last over a decade in the pawn loan industry. And as long as customer continue to do business with us, we'll continue our commitment to them for another decade…and beyond.