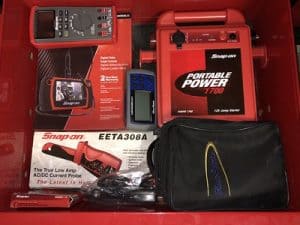 In times of needing some fast cash for an emergency home repair, West Valley Pawn & Gold can help.  We are a pawn shop that cares about putting the most cash possible in your hands and fast!  Although you may have many valuable items, you might overlook to utilize their value to secure a loan.  In fact, your tools are a great source that you can use.  Because they retain their value quite well.  For instance, if you pawn Snap-On tools, storage and products, they can provide a large sum of cash for a pawn loan.  Because when you buy Snap-On tools, the cost of them are an investment in quality, backed with incredible warranties.  Therefore, these tools hold tremendous value that you can use, and have back in your possession within 90 days or less.
Pawn Snap-On Tools to Secure a Cash Loan
Each set, power tool or product of Snap-On Tools will be assessed to calculate the amount we can lend you.  These valuations consider the external condition of them, if they are complete sets and how well they perform in use.  After that, we refer to the market value these sets and items are currently reselling for.  Based on that, we payout the highest percentage of a loan-to value.
Tips to Ensure You Get the Most Cash Possible:
Make sure they are clean and are in their best possible condition when brought in to us.
Any sales receipts and original packaging that the tools came in at purchase, bring them with you.
Organize your tools, gather any and all accessories for power tools and products, to make sure your sets are complete.
If you need a certain amount of cash, add on Snap-On products as you go, but do not exceed the amount you need.
From Offers to Cash in Hand on a Pawn Loan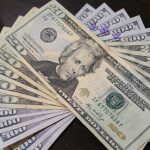 If our offer is accepted, we will need a valid Arizona Driver's License and a few signatures to complete the paperwork.  After that, we will count out the cash directly to you.
Our pawn loans are for a total of 90 days.  For the duration of the loan, your Snap-On tool sets, etc., will be kept safe and secure in our locked vault.  Once the loan is paid in full, we will return your valuables to you the same day.
You are welcome to satisfy the loan at any time during those 90 days.  There are never any penalties or added fees for early payment of the loan.  In addition, if you pay the loan in full before the 60th day, we will deduct a redemption discount from the total.  Therefore, costing you less to retrieve your Snap-On sets and power tools.
However, if you find you need more time to satisfy the loan, we can work with you.  By paying only the interest accrued to date, we can rewrite the loan for another 90 days.  Because we are here to offer you financial solutions, not cause you added stress.
THE BEST PAWN SHOP IN THE WEST VALLEY!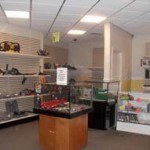 West Valley Pawn & Gold has been the answer for many residents in Avondale and surrounding areas.  Because we offer the most cash possible to sell or pawn your valuable items when you need fast cash!
In addition, we are a great source to find quality items at affordable prices. Either check out our listing on eBay from the comfort of your house, or come in and see what you'll find at our store.