Sell PlayStation 5 For the Most Cash Possible at WVP!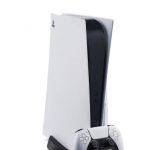 There comes a time, when it is time to leave your youth behind, no matter how hard it is.  Specially when it comes to being a part of the gamer universe.  But, ultimately as time passes by, the less time we have to indulge in game streaming, due to our careers or family life becomes your focus.  However, if you are ready to sell PlayStation 5, you are going to want the most money possible for it.  That is where West Valley Pawn and Gold comes in.  Our pawn shop is known for making the best cash offers around the West Valley for a reason.  Because our associates are able to find the value in your items, and turn them into cash quickly.  And there is obviously a lot of value to be found in a Sony PlayStation 5.
Valuating to Sell PlayStation 5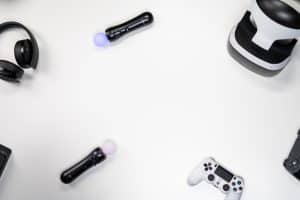 The more that you bring in that make your gaming experience more enjoyable with your PS5, the more money it is going to bring you.  For instance, your Virtual Reality Headset, HD camera and/or another DualSense gamepad will increase your cash offer quite nicely.  The other things that will increase our offer are any receipts you have and the original box the game console came in.
There are also items that you need to bring along, for us to provide an accurate assessment and cash offer.  This includes a minimum a one gamepad controller and all the cords and adapters to connect to a monitor.  Because it is necessary for us to properly test the gaming system.  We must verify that the system is in good working condition.  In addition, we also look at the external condition of the PS5 and consider how well it has been cared for.  In the end, we have the information to assess what the highest cash offer we can present to you.
Making Offers Become Cash in Your Hand
If you choose to accept our cash offer, we will need a couple of things to seal the deal.  First we will need your valid and current Arizona ID, followed by a few signatures.  After that, we will count out our cash offer and you will be on your way with the rest of your day.  From the beginning of the assessment to you walking out with pockets full of cash, can take as little as 10 minutes.
West Valley Pawn & Gold continues to be the pawn shop to make the highest cash offers possible in the West Valley.  Avondale, Goodyear and Litchfield Park trust WVP to turn our offers into cash in your hands!