Since the first pawn shop opened its doors' in America in the year 1800, they've offered ways to get cash when you need it, and to buy quality items at an affordable price.  So consequently, "Buy, sell or pawn valuables" is what most shops stick to.  However, we here at West Valley Pawn & Gold are more than just the Pawn Shop Near Me.  We are the West Valley's premier shop of extended services to our community.  Above all, we offer the most cash possible for your valuables, no matter if it is to be pawned or sold.  Let's talk about all that we have to offer Avondale, Goodyear & Litchfield Park residents... 
Assessing Valuables
We provide valuations on your items that you'd like to sell or pawn free of charge.  Our staff are equipped, skilled and experienced to provide efficiently and quickly.  As a result, you will be presented with the best cash offer possible for your jewelry, power tools, audio equipment, electronics and so much more! 
Add more cash to your offer with supplying the receipt from purchase, the original box it came in, any certificates of authentication and all the accessories it came with!
There is never any obligation to accept the cash offer we present to you.   
West Valley Pawn & Gold begins with inspecting the exterior of the item.  Therefore, ensuring that there is not excessive wear and tear or flaws and marks that could affect its value.  In addition, according to the valuable items brought in, we conduct the proper testing needed.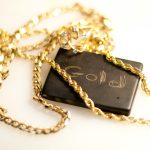 For instance, here's a few ways we test valuables:
Gold, Silver or Platinum jewelry we have the proper tests kits to validate their purity. We procure flakes from the piece(s) to test, keeping your jewelry out of harms way at the same time.
Gold, Silver or Platinum bullion (ingots, rounds, troy ounces, minted and/or proofed coins or rounds) is analyzed with the Sigma Metalytics test.  This test is for bulk forms, and your coins can stay sealed and untouched.
Electronics, power tools and equipment are plugged in and tested to ensure its abilities function properly.
Haute Couture shoes and accessories are verified of authenticity with Entrupy.  (Prada, Versace, Louis Vuitton & Christian Louboutin)   
After that, our associate will refer to the current market value of your item, according to its make, model and year (if applicable).  Once these factors are acquired, you will be presented with an informed and the highest cash offer we can!
Sell Your Valuables at Pawn Shop Near Me
Once an offer is accepted, we are required to get a valid Arizona ID and a few signatures to complete the sale.  Once that is done, we count out the cash directly to you.  The entire process can take as little as 10 minutes from start to finish.  West Valley Pawn & Gold has been serving the surrounding communities for over a decade with service that cannot be beat!!
Pawn Loans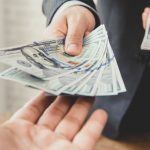 Our lending program is secured with the valuables you bring in.  So consequently, the amount we can lend depends on what is brought in as collateral.  Therefore, if you need a stack of cash, please bring in multiple items of value so you can get the amount you need.   
Our pawn loans are for 90 days, which you can pay in full at any time within that time frame.  The interest is pro-rated to date, which means the sooner you pay, the less you pay to reclaim your valuables.
However, if you find that you need more time to pay the loan in full, we can work with you.  To clarify, with paying only the interest accrued to date, we can extend the loan for another 90 days.  In fact, as long as the interest is paid, we can do this as many times as you need. 
Affordable Prices for Quality Items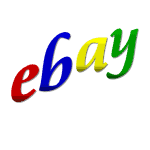 You are more than welcome to buy any of the quality items we have in the store. Whether you come in the store, or take advantage of the items listed on eBay from the comfort of your couch, you can buy quality items at affordable prices!  The best part is you never know what you will find, because our inventory changes daily.  
A Choice of Title Loans to Choose From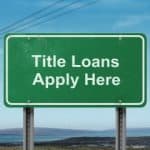 West Valley Pawn & Gold offers title loans provided by Phoenix Title Loans LLC.  Because we want to offer as many lending opportunities as we can!  Title Loans can lend you the cash you need and allows more time to pay off the loan.  In addition, our title loans can provide more money to lend, while still driving your vehicle while paying off the loan.  You can get title loans on Cars, Trucks, ATV's , Motorcycles, RV's, Boats & more!  Likewise, we have many title loan options to choose from.  For example:
Disability Title Loans
No Credit Title Loans
Unemployment Title Loans
Fixed Income Title Loans
and more!
Notary Services
If you have any legal documents that need to be notarized, West Valley Pawn & Gold has got you covered!  We have a Public Notary on site, that can provide these lawful services.  In addition, if you need a notary to come to you, schedule an appointment by phone or text us.  The numbers are on the bottom and top of the page. 
Click on the bottom right of the screen and an assistant can help you via live-chat.  You can get the answers to your questions, an estimated value of an item you wish to pawn or sell.  Moreover, you can even start the process on-line before you arrive at our store.  Mention it when you arrive, and our associate will be able to pick up right where you left off.