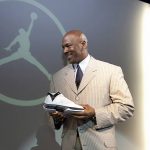 Back in 1984 Nike, in collaboration with Michael Jordan released a line of shoes, to make history.  However, they never imagined that the 2015's release this line has become a phenomenon.  Although, popularity continues to grow with every single release, to this day.  So consequently, the value that they continue to retain, makes it a smart choice to sell Air Jordan's to West Valley Pawn & Gold!  Therefore, bring down your pair, or your collection of Air Jordan's and turn our offer into cash!   
Sell Air Jordan's to the Highest Cash Offer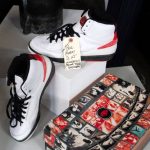 To get the best cash offer for valuables, it is necessary for them to be appropriately assessed first.  That's why West Valley Pawn and Gold is Avondale residents' first choice when it comes to seeing true value. 
Our associates are trained and experienced to know how to properly conduct the valuation of Air Jordan's.  Because we begin with using our Entrupy application.  This allows us to swiftly validate that they are Nike Air Jordan's within less than 2 minutes.  After that, we will inspect them, and note if the wear and tear will affect their value.  Finally, we will check the current market value.  Therefore, we will be able to present you with the best cash offer with confidence. 
*Bringing them in with their original shoe box and the receipt from when you purchased the Air Jordan Shoes increases our offer!
Air Jordan's We Buy
1 Retro Chicago
4 What the Retro IV
Nike Air Ship Pro Banned
3 Knicks Retro III
Just to name a few
Our assessments are free of charge and are also free from obligation to accept our offer. 
*If you need us to verify authentication of your Air Jordan's, our service charge is $45 per pair of Nikes, and payment must be made prior to our Entrupy services.
Have Cash in Your Hands in Mere Minutes
Once a cash offer is accepted, we will need just a couple of things to complete the paperwork.  All we need is a few signatures and a valid and current ID to do so.  Once that is said and done, we will be counting out the cash to you.  The whole process will take as little as 10 minutes from start to finish.
Come on in and see why Avondale resident's count on West Valley Pawn and Gold to sell their valuables to when they need cash!