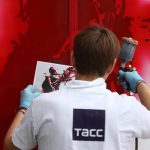 There are many ways to make extra money if you have money and time to invest.  Specially if it is something that you are good at and have the proper equipment.  Although, life can change on a dime, without notice. So consequently, when you find your self in need of some cash fast, you have to make some quick decisions.  That's when you know it is best to gather all your accessories and sell paint sprayer to West Valley Pawn & Gold.  Our pawn shop offers the most cash possible on powered paint sprayers, and puts that cash in your hands.
Brands of Paint Sprayers That Can Get You the Best Offers
Whether your painting equipment is HVLP, airless or pneumatic, West Valley Pawn & Gold will buy it!  Here are just some of of the name brands we see come into our pawn shop:
Assessment to Sell Paint Sprayer
It is our goal at West Valley Pawn & Gold to offer you the most and turn that into cash in your hands!  Therefore, once you arrive at the store with your paint sprayer, we will assess its value.
Our valuation will start by examining the exterior of the equipment.  This is to ensure there is no excessive wear and looks to still have visual appeal.  Next, we will check to make sure that all accessories and attachments are present for it to work.  After that, we will power it up and test its working condition, confirming every thing functions properly.  Finally, we will check on the current market's value of the make and model of your equipment, and present our offer to you.
Tips to Ensure the Best Offer:
Make sure you bring in your sprayer clean and in its best condition possible.
In addition, bring all of the accessories and attachments that it came with when you bought it.
If you still have the sales receipt, and/or the original box it came in, bring those too.
Our assessments of powered paint sprayers are free of charge and free from any obligation to accept our offer.
From Offer to Cash in Your Hands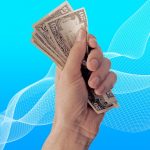 If you accept our cash offer, we will need a few simple things to complete the paperwork.  Our associate will need to see your current and valid Arizona Driver's License, followed by a few signatures.  Once that is done, we will count out our cash offer directly to you, and you'll be on your way to enjoy your day.  From the start of the assessment to us putting the cash in your hands, can take as little as 10 minutes.
West Valley Pawn & Gold provides the best offers and turns them into cash fast!  That is why Avondale, Litchfield Park and Goodyear residents rely on our pawn shop to buy, sell or pawn quality items and make the best offers!