We Offer the Most Cash Possible When You Sell Air Tools to Our Store!
With more and more hybrid cars on the road, and gas prices so high, it affects us all.  Specially if you are a personal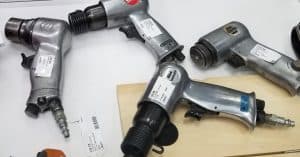 mechanic working out of your garage for extra cash.  Therefore, making you find alternative ways to make extra money.  West Valley Pawn & Gold is here to help you.  So, clean the dust off your equipment, bring them in for an assessment and sell air tools to us.  We have a solid reputation of offering the most cash possible and putting cash in our customers hands for their power tools!  In addition, we can buy your entire collection at once, and count out the stack of cash to you today. In the end, it saves your time and patience from posting it on-line and the barrage of prospecting buyers that do not follow through.
Sell Air Tools & Air Compressors
At West Valley Pawn & Gold, we will begin with an assessment, free of charge to you.  First, our associate will examine the exterior of your equipment.  This is to make sure there are no marks or excessive visible wear that decrease its value.  In addition, we will attach the equipment together and power up to verify every thing is in good working order. Finally, the current market value of the items will be verified and calculated in.  As a result we will confidently present our cash offer to you.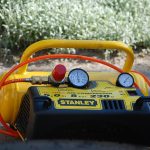 Helpful Hints to Get the Most Cash Possible:
Bring in your air tools, compressor and accessories in their best possible condition.
In addition, make sure that you have them organized and all attachments and accessories are present for each tool.
If you still have the sales receipt, and/or the original packaging they came in, bring them with you.
Brands We Want to Buy
The following list is just a few of the many brands of air tools we buy, but the most common:
  Turn Your Offer Into Cash In Your Hands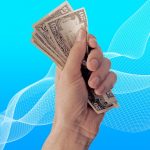 Once an offer is accepted, we will need just a few things to finalize the sale.  Our associate will need you to provide your current and valid Arizona Driver's License or ID, followed by a few signatures.  After that, all there is to do is to count out our cash offer and hand it to you.  In as little as 10 minutes you can be walking out with a stack of cash and be on with your day.
West Valley Pawn & Gold values spending time wisely as well as offering the most cash possible to our customers!  Therefore, Avondale, Goodyear and Litchfield Park residents know that we are the most reliable pawn shop in the West Valley!