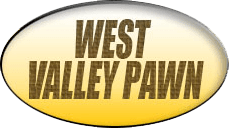 Bills keep coming up in the most unexpected ways? Live in the 85306 area code? Need a spot of cash quickly or just need a place to find great items at great prices? If any of the following questions is a 'Yes' then we have the solution for YOU! West Valley Pawn can give those that live in the 85306 area what they need and more!
What is West Valley Pawn?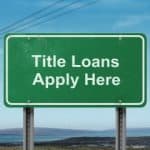 West Valley Pawn and Gold is a Pawn Shop and Second-Hand Merchandise store where we can provide cash/pawn loans for your financial needs, and you can find some of the latest and greatest electronics at prices that won't burn a hole in your wallet.
We also offer great title loans via our partner Phoenix Title Loans. We also have a great business model that has helped us remain in business for over a decade. Customers from all across the West Valley come to know and rely on our store for great deals and greater pawn loans.
Where Can We Find You from 85306?
We're on the corner of North Dysart Road and East Brinker Drive. To get there from 85306, you only need to take the AZ-101 Loop South and merge into the AZ-10 West. Take Exit 129 and head left on to Dysart Road. Finally, you'll see our building on the right. We're also across the Agua Fria High School.
Pawn Shop Services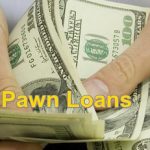 Many of us might not be totally familiar with what a pawn shop offers, or what its purpose is.  West Valley Pawn and Gold has been expanding its services for well over a decade to serve all of our customers cash needs.  Our primary service to our 85306 pawn shop customers is our pawn loans.  It's a way to secure fast cash in mere minutes without concerns for credit, income, living situations, or any of the other silliness that comes from trying to secure funds from traditional financial institutions.
A pawn loan is a form of collateral loan in which the cash loan available to you is solely dependent on the item that you bring into the store.  The literal only requirement is that you have an item of value.  We make loans on things from gold and diamond jewelry to electronics to even vehicles as a whole.  What's unique to a pawn loan is that we retain possession of the item throughout the duration of the loan.  This allows us to loan extremely aggressively on your items allowing you access to hundreds, and sometimes thousands of dollars in mere minutes.
Any Additional Services?
A secondary service we have is the ability to buy and sell items as well.  If a cash loan is not exactly up your alley, then you can secure your money through simply selling the goods to us directly.  The advantage of this over just a pawn loan is that we'll always pay more for just buying the item outright than we otherwise would on a loan.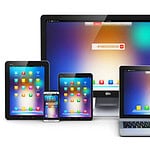 Lastly, you can buy the same kinds of items that you would pawn too.  We boast an enormous inventory of jewelry, electronics, tablets, cell phones, laptops, power tools.  You name it, we probably have it sitting in our showroom.  West Valley Pawn and Gold ensures that all of these items are in fully working condition from the moment we put them out there meaning you're getting a like-new item at incredibly good used prices.  When it comes to our jewelry, we have an in-house jeweler who refinishes it all to make it look like new.  So if you're looking for gold, silver, or diamond jewelry without paying the thousand percent markup of a jewelry store, we're the 85306 pawn shop to visit.