Sell Cell Phones in Phoenix

Cell phones keep getting better and better, and making our lives better as well. However, as technology improves, you have to quickly move from one phone to the next; which gets costly over time. Save some of your hard earned money when you sell cell phones here at West Valley Pawn!
How Does One Sell Cell Phone?
Whether you are looking to sell new cell phones, selling a used, like new cell phone, or are looking to take it off your hands, West Valley Pawn has the option for you. We check it out to see its worth, and if we like it, we give you an offer, be it outright sale price or our pawn loan price.
Assessment to Sell Cell Phone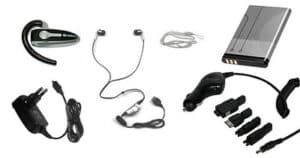 Let's talk a bit more about our appraisal process as this is obviously going to be the determining factor in how much cash you'll walk away with.  First and foremost, the most important part is ensuring your device works in all aspects.  We'll test its charging capability, whether it's able to connect to wireless networks, its ability to make and receive both calls and texts, and the speakers.
Once we've ensured it is in full working condition, we absolutely have to verify you as the owner of the phone.  Typically, this is going to be in the form of a purchase receipt which you can get from your carrier.  This is to prevent fraud wherein an individual reports the phone stolen or lost after the fact meaning we're unable to resell the phone.
Lastly, we will check the fair market price of the phone based on the quality, condition and carrier.  This ensures that you're getting the absolute fairest price for the cell phone.  Finally, we'll collect a few signatures from you and send you on your way with cold, hard cash in hand.  West Valley Pawn and Gold is the best pawn shop to sell cell phones in Phoenix, Avondale, and Goodyear without doubt.
Phones We Look For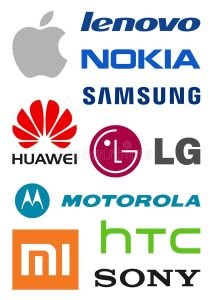 West Valley Pawn has an ever-changing as well as ever-increasing inventory of cell phones available for you to choose from.  And that is due to all the cell phones that we buy. Therefore, if your phone has value, we will buy it.  However, there are certain brands that stand out over others. The better payouts are received when you sell cell phones that are from the most recent releases of cell phones, that are in almost new condition.
We Buy… Apple – Samsung – Nokia – LG – Lenovo – Google – Huawei – Motorola & more!
What we can't stress enough to our customers is that any cell phone of value that you have we will buy.  As the top cell phone buyer in Phoenix, Avondale, and Goodyear, if your cell phone has any kind of value — we will buy it.  We attempt to not be picky and, what obviously makes sense, is that any cell phone of value we will purchase.  We can offer the most cash possible on any cell phones that have been in the market for 2 years or less.
Sell Your Phone in West Phoenix
Sell cell phones to West Valley Pawn and Gold so you can save time and money. We don't require any contract, just show up with a phone that you own. Also, not only are you getting some green, you make our planet a little more green as well.
Yes, that's right; when you either sell us an old or like new cell phone, you have helped save a number of usable phones from going into landfills. So don't toss that old phone in the trash! Give it new life with us at West Valley Pawn and Gold, and get some cash for your trouble.
We Proudly service Phoenix, Avondale, Tolleson, Goodyear, Litchfield, Surprise, Glendale, Peoria and the West Valley cities. So visit our West Phoenix Pawn Shop at West Valley Pawn today where you can GET GREEN, SAVE GREEN AND GO GREEN!