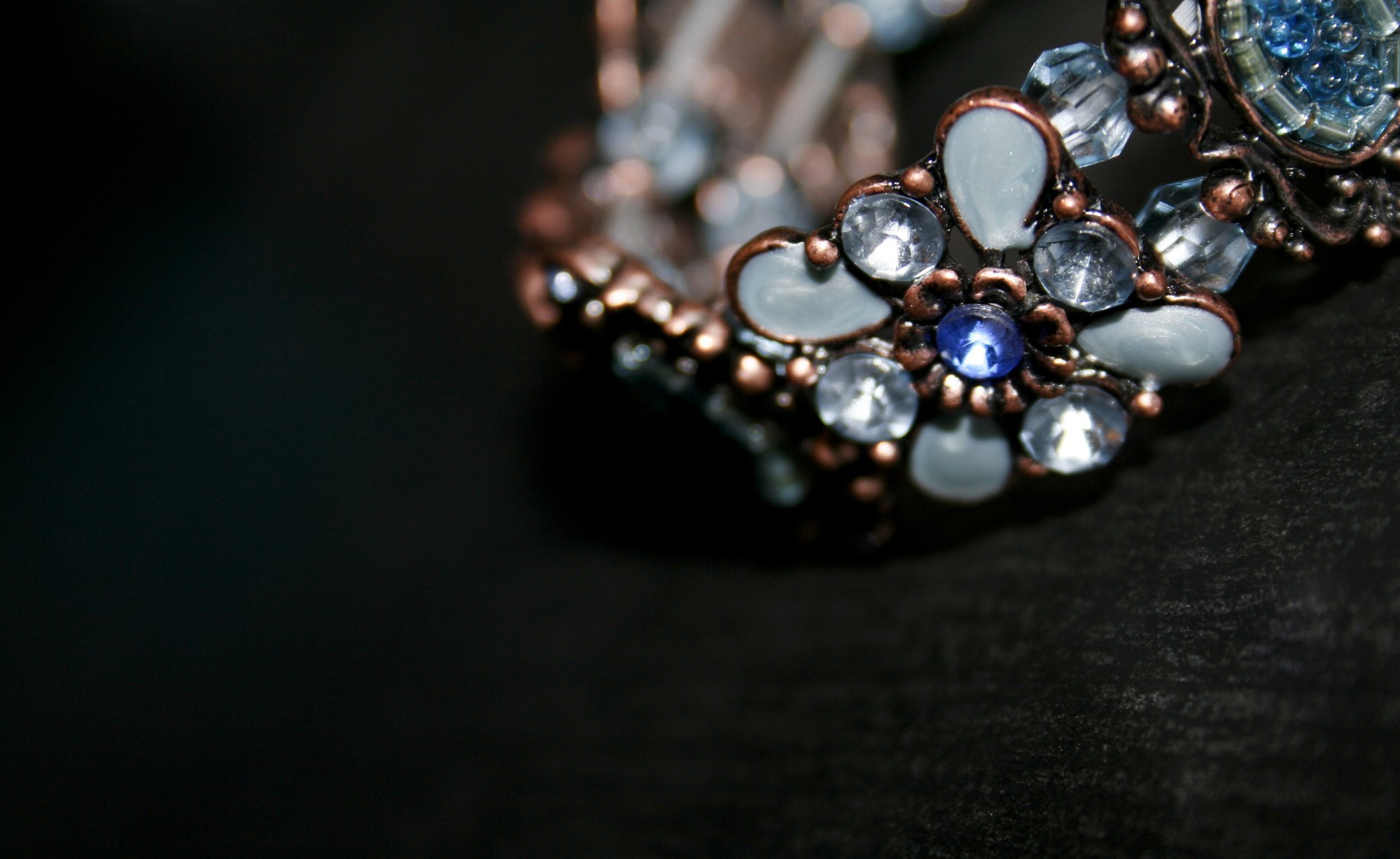 Sell Jewelry in West Phoenix
At West Valley Pawn, we can make loans from as little as $10 all the way to $100,000.
Get Directions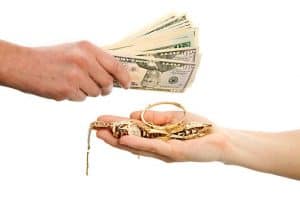 West Valley Pawn & Gold, the leading pawn shop of Avondale, Litchfield Park, and Goodyear, is proud to be the premier place to sell jewelry.  Our selection of jewelry on display is testament that we are very skilled and experienced jewelry buyers.  Our staff is committed to providing accurate appraisals that turn into the best cash offers in the West Valley! As a result, you will be glad you made the right choice on where to go to sell jewelry!
The Jewelry Selling Process
It all starts when you bring your jewelry down to West Valley Pawn & Gold.  Although you can receive a guesstimate of what your jewelry's value is by on-line estimates, they are not guaranteed.  However, the following procedures for valuating jewelry, does not include assessing diamonds.  Check out our Diamond Loans page for information on how we appraise diamonds in depth.
It's Aesthetic Appeal Matters
First and foremost, make sure the jewelry is clean. Presenting a dirty piece of jewelry has the potential to lower the amount of cash offered. There are several ways to go about this, ranging from ultrasonic machines to chemicals made specifically for cleaning gold, silver or platinum. There are even homemade DIY jewelry cleansing solutions you can find online.
The Percentage of Gold Purity
When you bring your jewelry into our shop, an associate will locate the hallmark stamp that is hidden  This is often an accurate indicator of the purity of your gold or silver and gives us a place to start during our appraisal.  This stamp is the starting (and usually the ending) point of where to begin the acid test performed.  To clarify, the acid test poses no harm whatsoever to the jewelry.  Because we test a small sample of flakes retrieved from your jewelry.  However, it does not affect the jewelry's appearance or weight at all.  As a result, if your gold jewelry fails to react to it, then we know it's the real deal.  Because in most cases, the stamp is an accurate indicator of purity. 
The Weight of Your Gold
Our last step is to simply weigh it.  Our gold prices are per gram, so the bulk indicator when selling jewelry will come from its weight.  Multiplying our purity price by this weight gets you your cash offer, and after collecting a few signatures, you're off on your way with a handful of cash. 
The Spot Price of Gold
Although, you may be wondering is how we determine what the price of gold is.  The answer is simple.  West Valley Pawn & Gold checks the global market daily.  This is where the global trading price for gold is.  Therefore, you know you're getting not only an accurate cash offer for your jewelry, but an honest and best cash offers in West Phoenix. 
What Kind of Jewelry Can I Sell?
All of it!  There's a reason precious metals are called precious metals – they're all valuable.  If you're looking to sell jewelry, here's a quick rundown in order of most valuable to least valuable jewelry that's good for cash in Sun City, Goodyear, and Tolleson.
Technically, diamond jewelry will be a culmination of diamonds and one of the kinds of jewelry listed below here.  Diamonds obviously have to be set in some kind of metal, and it's bound to expensive as well like gold, silver, or platinum.  In order to appraise your diamond, we do it completely separately from whatever metal it's set in.  We then combine the two prices to give you a cash offer so that you're getting every cent of what you deserve.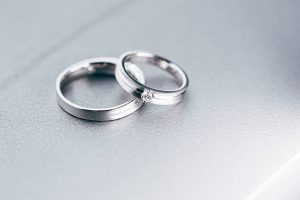 Why's platinum jewelry first?  Isn't gold jewelry the most valuable?  No, only the most popular.  Per gram, platinum Is by far the most expensive and typically only comes in one purity.  This means you can get more cash in your pocket, and the appraisal process is that much easier for us as well.  If you're looking to sell platinum jewelry, West Valley Pawn and Gold is the place to go.
The most popular accessory in the world is gold jewelry.  Because even before gold was used as currency, it's aesthetic beauty and charm was highly revered and indicated royalty.  From gold necklaces to gold rings to gold earrings, its value is unparalleled and has been for hundreds of years.  With three different types of gold and three different purities, gold jewelry is by far one of our favorite products to buy and sell. If you're looking to sell gold jewelry, you have finally found the best place to come!  Therefore serving Avondale, Litchfield Park, Goodyear and the surrounding areas in the West Valley the best cash prices around for gold jewelry!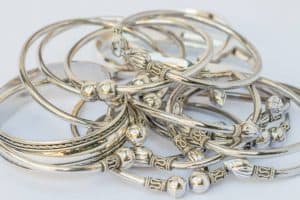 Silver is preferred by many jewelry wearers, even over gold.  Because it is more cost effective to buy, while still beholding an expression of elegance to wear.  In addition, in other creations made of precious metals, such as silver coins are becoming the most heavily bought and sold items.  Although, silver, while still valuable, is below the standard gold pricing.  Regardless, selling silver jewelry is still profitable and you'll want to visit the cash it in at the pawn shop that pays out the best amount...and that is us!
So what're you waiting for?  IF you're looking to sell silver, gold, or platinum jewelry, West Valley Pawn and Gold is the place to go.  We've been serving Phoenix, Goodyear, and Avondale for well over a decade and are the only place to go to if you want to turn your jewelry into cash.