We Offer the Most Cash for Your Gold in the West Valley!
It is an easy process that allows you to sell and have in your hand cash for your gold Phoenix residents!. When you come in to West Valley Pawn & Gold with your gold it's a very simple process.  It begins with accurately appraising your gold.  This requires testing the gold's purity, weighing it, and referring to the spot price.  After that, we will be able to present you with the best possible cash offer.  You can have the cash in your hands in a matter of minutes.
The Place to Come When You Need Cash for Your Gold Avondale Residents
If you are in need to liquidate your gold to meet your financial responsibilities, you obviously want to get the most cash possible.  West Valley Pawn & Gold's focus is to always offer more cash then our competitors.  We periodically canvas our competition to ensure that this is true and not just a claim.
We are a pawn shop that believes it is important to put the most cash for your gold in your hands every time.  With this focus, we have built an awesome reputation in Avondale and the surrounding areas.  In addition, we have return customers and personal referrals that make up a great foundation for a customer base.
What Type of Gold is Acceptable?
West Valley Pawn & Gold will buy any and all types of gold. Honestly, if it is gold, we will gladly make an offer on it.  This includes gold in any bulk form (rounds, troy ounces, bars, etc.,)
We Will Buy the Following Wearable Gold Items:
Estate Jewelry, Heirlooms

brooches, pendants, bracelets, chains, necklaces earrings and rings

Cufflinks
Broken or Damaged Gold Jewelry
How Much Money Can I Expect for My Gold?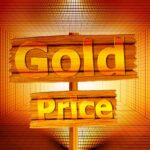 Weight is the most important factor in determining the value of gold. However, there are factors to take into account, such as the condition and the purity of the gold. At West Valley Pawn & Gold this is what our appraisals and ultimately our cash offers are based on.
Initially, we will test the purity of the gold based on the hallmark stamp on gold jewelry.  There is a special touchstone that will provide the gold flakes needed for testing.  This does not harm your gold, nor visibly affect your gold's condition in any way.  Once the hallmark is confirmed, we will place it on our precious metals scale.  Based on the gold karat and the precise weight, we check the market's spot price. With all of the needed variables considered, we can present for the highest amount cash for your gold.
*Our associates are happy to share and have full disclosure with you the results of the test, along with the hidden hallmark.
Why Should You Come to West Valley Pawn?
West Valley Pawn & Gold and its affiliated companies have been in business over 20 years buying and selling all types of gold. We have the knowledge, experience, and cash to make you want to come back and see us, therefore, you can be sure you are getting the most cash for your gold.