Buy Silver Rounds in Avondale
Silver Bullion Rounds, Commemorative Rounds & Proof Rounds
Get Directions
There's never been a time like right now, that make it clear that it is imperative to invest and secure for your future some.   However, it's easy to assume by the framing by the media and tv that you need to hire someone to do it for you.  This is simply not true!  Because you have ways to take at least get a head start, and it's easier than you think. One of the best ways to begin building towards tomorrow is to buy silver rounds and keep them safe and secure. 
For starters, it's a fact that precious metals are always a sound investment.  silver is extracted from the earth and is not man-made.  Therefore their market value does not fluctuate as much most.  Furthermore, they are affordable and a viable way to make your dreams for tomorrow come to fruition.  West Valley Pawn & Gold is here to help!  Our location has a variety of silver rounds to buy.  Whether you buy just a set amount when you can, or come in with a stack of cash, silver rounds are a solid way to invest in yourself.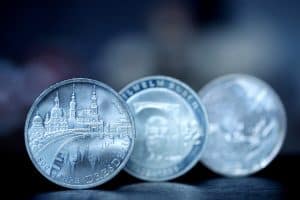 Things to Consider When You Buy Silver Rounds
One of the most appealing features of buying rounds is that they cannot be used as legal tender in their countries;  Even if they are replications of past coins.  Because the difference of a round and a coin is that coins are legal tender because a country's government is in charge of the currency's creation and amount.  However, rounds are minted and struck by private productions.  Likewise, silver rounds are minted from 95.9--99.9% pure silver.
On the other hand, a country's currency has many variables they mix with alloys to limit the cost and ability to recognize counterfeit currency.  Because a silver dollar in the U.S. is not worth as much as a silver round the same size...the round is worth more! 
There are three ways you can look at it when you buy silver rounds.  Either you can buy them purely for the value they retain and stash them away, collect them based on the rounds visual appeal, or a little bit of both.  Because, you can choose to buy the more generic silver rounds, or be drawn to the commemorative and themes rounds, or begin to appreciate the history, aesthetics and monetary gains with an impressive collection.  
Silver Rounds are available in size and weight from 1/10 oz, up to 5 oz.  The most common sought and purchased size is 1 troy ounce, which is 31.103 grams.  
Bullion Silver Rounds
These silver rounds are the basic or generic silver rounds.  Although they are minted rounds, their sole purpose is to save or put away.  Bullion silver rounds are struck with the private production's hallmark on one side, and the weight and purity on the reverse. 
Commemorative or Themed Silver Rounds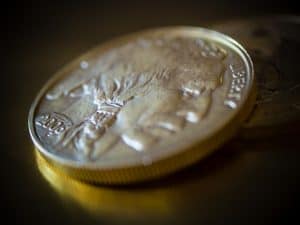 The attraction to Commemorative Silver Rounds or Themed Silver Rounds is that they are struck with historical significance or political figures.  Whether the themes are based on super heroes, mythology or your favorite cartoon characters, they can be a symbol of you in a personal aspect.  Therefore, these silver rounds have limitless possibilities and are often the conduit of how coin collectors find themselves aware of what's available and what's in production.  Nonetheless, each silver round acquired increases your investment's growth and appreciation.  Here's just a few series to choose from:
Sports Collegiate & Professional Silver Rounds
U.S. Coin Replica Silver Rounds
Lunar Silver Rounds
Disney Themed Silver Rounds
And many more! 
Proof Silver Rounds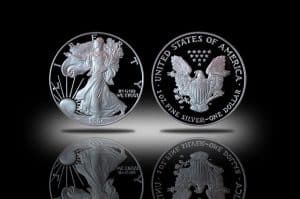 Proof silver rounds are sought mostly to add to coin and round collections.  So these minted beauties are detailed and are struck in production at least twice.  Therefore they have more depth and are hard not to admire.  In addition, some have colors or hues added with each strike.  After that, a proof is polished to perfection, giving it a mirror-like finish.  Because of all that is involved to create these minted rounds, they are sealed to keep them safe from elements that age and deplete their value.  In addition, most at least come encased in their own box, or the option to buy one.  These proof rounds have a numismatic value in addition to the value of the silver.  Depending on its age, condition, circulation and rarity they can have insurmountable value over time. 
How We Can Be Your Silver Round Connection
West Valley Pawn & Gold is happy to facilitate for your investments for the future.  Therefore, we have a variety of silver rounds to choose from in stock for purchase.  We welcome you to come in to our store and check out our selection to choose from.  Our staff members are happy to do whatever they can to get you the silver rounds you are seeking.
Click on bottom right to connect to an associate via live-chat.  We can answer any questions you may have and start the process before you physically arrive at our location.
All silver rounds purchased by our pawn shop are bought at or just a bit over spot price of market value.  Our selling price of each silver round varies, but never exceeds the spot price premium, which is minimal and covers being the broker.  Meanwhile, West Valley Pawn & Gold strives to help Avondale, Tolleson and and Goodyear's with their financial needs.  Whether its finding cash or securing your future, we are here to help!