Avondale's Cell Phone Buyer You Can Rely On!
Do you have at least one old cell phone laying around the house collecting nothing more but dust? Perhaps you are looking to upgrade to a new iPhone or Android Smartphone? Well, West Valley Pawn is the cell phone buyer, that offers the most cash possible in Avondale!  In addition, you can sell your cell phones in mere minutes at our Avondale pawn shop.  The process is quick, easy, and can take as little as ten minutes before you leave with cold, hard cash in hand.  Whether you're selling an iPhone or an Android device, contact us today!
Looking For Pawn Shops That Buy Cell Phones Near Me?
Not a problem!  We are THE Pawn Shop who will gladly buy your cell phone from you. Whatever the case may be we are here and will we'll gladly hand you over CASH to buy your used smartphone.  Don't let that unused phone collect dust in your closet or sit in a drawer somewhere. GET CASH FOR IT NOW at West Valley Pawn!  Come see why we're the top used cell phone buyer in  Avondale, Litchfield Park, Goodyear, Glendale, and all of the West Valley!
Bring in your old cell phone, any brand or any style and walk away with cash today. As long as it is in good working condition, and no more than 2 years old, we will make the best offer possible!  Because we want to be the store that offers more than our competitors, and turn it into quick cash in your hands!
We also have a great selection of phones for you to choose from all at discount pricing. You can even trade in your used phone for a newer model!
Helpful Hints To Increase Your Cash Offer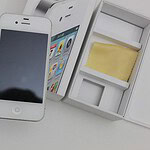 When you bring in your phone to Avondale's cell phone buyer, there are certain things you can do, to increase the offer you will receive from our pawnbroker.  Therefore, here are some tips to be able to do so, and get the amount of quick cash that you deserve:
Make sure your phone is as clean as possible.
Gather all the accessories that your phone came with at the time of purchase ( charger, earbuds, lock release, manual, et al.,)
Place it all in its original box (if possible)
The sales receipt from your purchase when you bought the phone, is also very helpful to increase your cash offer.
Make sure that your cell phone still takes a charge, and functions properly.
To sum it all up, think about it like this… you want to sell your phone to us, looking at your phone as if you are the cell phone buyer.  Because the offer we present to you is based on its visual appeal, if all functions are in good working order, and its current market value.  After that, your offer will be 50% – 75% of that said value, and you will be presented a cash offer.
All assessments of cell phones at West Valley Pawn are free of charge.  In addition, there is never any obligation to accept our cash offer!
We do not buy broken phones, nor do we buy phones with cracked screens.  Unfortunately, if they are broken or cracked, the phone no longer holds any monetary value.  Although, there are places that do buy them, but most of them are online.  Or you can just turn them in at nearest grocery store to you that has a cell phone kiosk.  However, the link above will guide you the best places to sell broken phones, cracked screen, and phones that have suffered water damage.
What Kinds of Phones Do We Buy?
Any Brand, that is in good working condition!  As the number one used cell phone buyer, we will buy all used cell phones from you.  The only condition we have for our bought cell phones is that they can charge and have some basic functionality.
Huawei – Lenovo –  Apple – Samsung – Nokia – LG – HTC – Sony – Motorola – ZTE
 NotePads and Tablets… we want them all and are willing to pay you the most money on the spot!
So why wait? Come to West Valley Pawn today and Sell Your Cell Phone To Us!