Sell Snap-On Tools For Fast Cash!
Whether you have sets of hand tools or power tools as well, you know there's a big investment there.  Not only of money,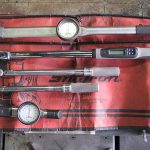 but of time as well.  Specially if a good portion or your entire collection is from the Snap-On brand.  Since 1920, they have been a source of innovative ways to make their quality tools like no other.  Therefore, it's a big decision to make to sell Snap-On Tools.  So consequently, to assure you get the best offer possible for a set or whole collection, bring them to West Valley Pawn & Gold.  Because our pawn shop recognizes value and puts cash in your hands!
How We Determine Our Cash Offers to Buy Snap-On Tools
If you arrive at West Valley Pawn with your collection to sell Snap-On Tools and their tool boxes, you won't be disappointed.   Our associates will provide you with their skilled experience to assess the value before them accurately, and present the best offer possible to you!
A staff member will begin with examining the condition of the tools and their visual appeal.  Followed by verifying that power tools have all of their accessories, and that hand tool sets are complete.  After that they will refer to what there market value is currently at, and present our cash offer to you.
Tips to Get the Best Possible Offer:
Present your power tools and sets in their best condition possible.
In addition, make sure that any accessories or attachments that the tools came with are organized and together.
Bring any and all receipts, as well the original packaging (cases or boxes) the tools came in.
Sell Snap-On Tools, Storage & Accessories for the Most Cash Possible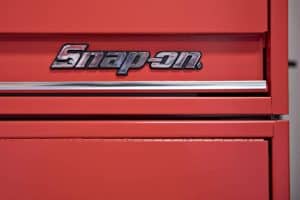 Whether your mechanics are geared towards automobiles or motorcycles, there is no better tool line than Snap-On Tools.  Professional garages, mechanics and schools has relied on Snap-On because of their quality, warranties and vast selection geared for their industry.  The following is just a list of the categories of the Snap-On products we buy:
Making Offers and Putting Cash In Your Hands
Once our cash offer is accepted, we will need a few things to complete the sale.  First, we will need your valid and current Arizona Driver's License, followed by a few signatures to complete the paperwork.  After that, we will count out the cash offer directly to you.  The time it will take from assessment to counting out the cash varies on the size of your collection brought to our store.  However, on average, the time spent in our pawn shop is as little as ten minutes from the assessment of tools to cash in your hands.
If you need cash, but do not want to sell your tools, you can secure a pawn loan with your Snap-On Tools as well.
Come on in to West Valley Pawn & Gold, and see all that we have in store to offer you.  In the end, we are the pawn shop Avondale, Goodyear and Litchfield Park rely on most to buy, sell and pawn valuables and more!