Diamond Jewelry Loans 7 Days a Week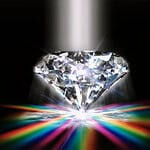 A great deal of us have old family heirlooms in the form of diamond jewelry that float around from grandma, to grandkids, and back and forth.  So consequently, diamond jewelry has maintained its incredibly high value through and through.  No matter if buying used or new diamond jewelry, the prices have never seemed to go down.  Although, sentimental value is priceless, and is not something most choose to part with. 
However, our diamond jewelry loans can relieve the financial distress they find themselves in, with a short term loan.  In the end, this is a great medium to help put cash in your pocket while not having to part with the jewelry entirely.
Our Diamond Jewelry Process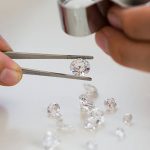 All of our employees take great care when it comes to diamond jewelry due to the uniqueness of the items, and their high value.  That's why our store is well equipped to assess diamonds for jewelry loans. This allows them to verify if they are genuine, then valuing the diamonds according to the four C's (cut, carat, color, and clarity).  However, what separates our Avondale pawn shop from most, is the fact that we don't stop at just the diamonds. 
Every Bit Has Value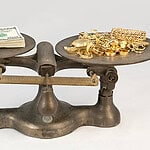 To help our customers maximize the cash loan value of their jewelry, we also will value separately whatever precious metal like gold, silver, or platinum, the diamond is being held in.  This means we test them separately for their purity, and then add the weighted value of this to the value of your diamonds.  This gives you a fairly high cash loan value that is simply incomparable to other pawn shops.  When you bring your diamond jewelry to West Valley Pawn and Gold, you know you're getting the highest and the fairest cash value possible for your items.
Flexible Repayment Options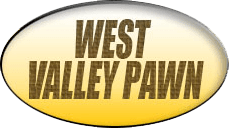 At West Valley Pawn and Gold, we're not in the business of parting working families from their intimate jewelry.  We do everything in our power for every customer to ensure that they can not only find financial security in their lives, but also find it while maintaining possession of their items throughout. 
We write each and every one of our loans in Avondale, Goodyear, and Phoenix for a period of ninety days wherein customers are more than welcome to pick them up early with a reduced interest cost.  On top of this, we understand better than most that financial difficulties can certainly last longer than this period, and do not send diamond jewelry loan customers packing when this happens.  Come the end of your loan term, with only payment of the interest and not the original loan balance, we can extend the diamond loan for another ninety days with no questions asked whatsoever.  We've been the number one pawn shop for diamond jewelry loans for a decade, and it's no question why.