Sell Apple MacBook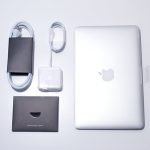 When it comes to laptops, you simply won't find something nicer than a new Apple MacBook Air.  A student can easily use one of these computers throughout their entire four years, and still have it for their career afterwards.  Eventually, it becomes time to upgrade to the newer and better generation, or maybe it's time for a change.  One way or another, West Valley Pawn and Gold is here to help you get the cash necessary when you sell Apple MacBook.  At Avondale's best pawn shop, you can sell MacBooks for cash in as little as a few minutes to help get you into a new laptop.
The Fairest Price in Town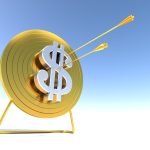 At West Valley Pawn and Gold, we take great care when purchasing electronics from customers.  From smartphones to tablets to MacBooks, the wide array of generations, styles, and options makes valuing them a delicate practice and one where customers can easily be taken advantage of. 
When it comes to buying your MacBook, our pawnbrokers are properly equipped and skilled to ensure that our assessments are accurate.  Which is important.  Because our cash offer is based on their valuation to sell Apple MacBook to our store.  Therefore, we also do rely on current prices and market trends of resale items.  That's why we check the actual used market on the spot before we make you a cash offer.  This is why customers choose to sell Apple MacBooks to our Avondale pawn shop – we pay the highest, and the fairest price in town.
You Have Options!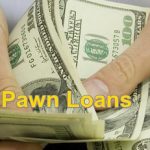 We can understand that despite the age of your personal computer, it just might not be time to part with it.  There can be a wide array of sensitive information like pictures, passwords, and documents that you just simply don't want to deal with removing, yet still need the cash.  This is no problem whatsoever at Avondale's best pawn shop – we're more than happy to help you get the fast cash you need while maintaining possession of your laptop via our pawn loan program.
Instead of selling the MacBook outright, we can give you just about the same amount of cash in the form of a pawn loan instead.  This allows you the option to come and reclaim your item by paying back the loan and a set amount of interest after a period of ninety days.  No matter if you're in Phoenix, Goodyear, or Avondale, pawning your MacBook is a safe, secure, and quick way to get the cash you need!  And you can have your MacBook back in your hands in 90 days or less, once the loan is paid in full..