West Valley Pawn loves to Pawn Computer Systems!
Just need a temporary fix to get back on your feet? Your computer may help you out in this matter. Just bring it in to our pawn shop and we can offer a pawn loan in cash to get you back on your feet.

Can you pawn computer parts?
Sadly, no. We would need the computer to be fully intact and functioning. After all, you wouldn't just want to sell parts of a computer. We would end up giving very little for components, so make sure the computer is complete with monitor and keyboard, if both are included, and the mouse accessory if it came with one.
Are there brands you specifically give more for?
We're not looking for a particular brand or model, so if you want to pawn hp computers or Gateway, or even Apple, we'll take them all in. However, we will have suspicion if you're doing MULTIPLE computers around the same time. Even we have to watch our backs.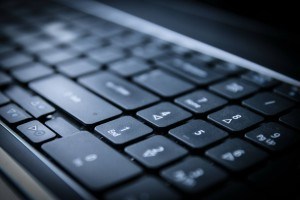 Any restrictions I need to be aware of?
There are a few restrictions, yes. They are the following:
1. Handing more than one of the computers you wish to pawn may cause us to stop, but that will be decided at the store level.
2. Making sure it was complete with all accessories that came with. That means if it came with a monitor, keyboard, power/monitor cords and mouse, we'll need them to complete the transaction.
3. Having the original purchasing receipt. Though NOT a 'deal-breaker', it will help us in authenticating the pawn and also ensuring your ownership of the computer.
Pawn Computer vs. Buy Computer
There is a big difference between pawning a computer and having us buy it. When you pawn computers with us, you have ownership of the computer as long as the pawn loan is in effect. That doesn't mean you can use it entirely even time you need it but it DOES mean we will never sell it while you have a loan out. That is not the case with letting us buy your computer. When we buy computers from you, we have ownership after the transaction is through. Also, any and all data must be erased or will be erased once sold to us.
West Valley Pawn keeps giving customers options to make some money. We have been doing this service for over ten years and counting, serving the cities of Avondale, Buckeye, Tolleson, and the like. So if you need to make some quick cash on the side, stop by West Valley Pawn today!