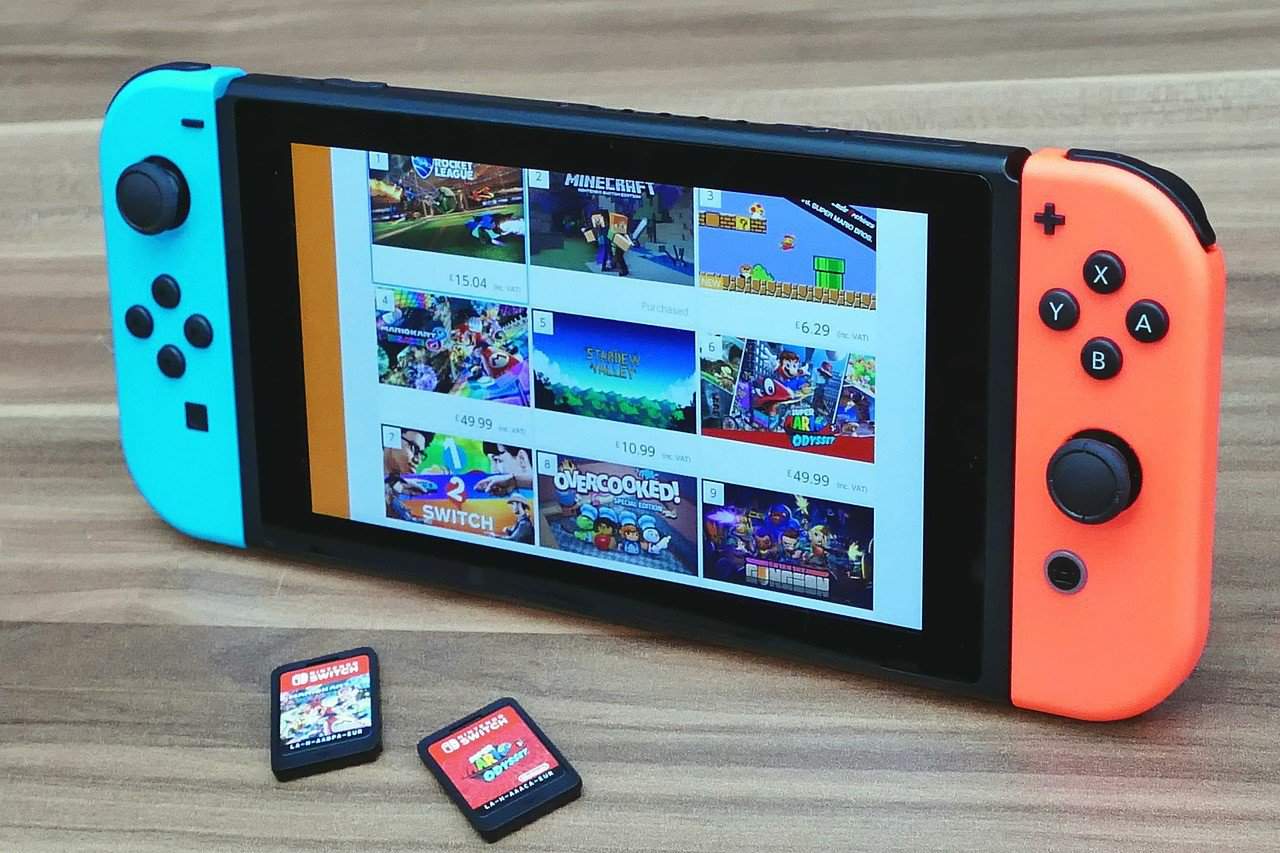 Pawn Nintendo Switch / Switch Games
Fast cash loans for Nintendo Switch, Switch accessories, and Switch games!
Get Directions
When financial times call for hard decisions, electronics are first on the cutting block.  It becomes a difficult choice, however, when we need so many of them on a daily basis.  From our cell phones, to our computers, to our tablets, electronics are vital to our daily lives.  Pawning video game systems can sometimes be the best decision, and the easiest.  You can pawn Nintendo Switchs for cash at our Avondale pawn shop.  Getting a loan on your Nintendo Switch is a smart decision to get you back on your feet.  At West Valley Pawn and Gold, we can put hundreds of dollars in cash in your pocket with a Nintendo Switch loan.
Hassle-Free Loan Experience
We've worked hard to make our pawn loan process the easiest in Phoenix, Avondale, and Goodyear.  From the moment you walk through our door, you can be walking out with cash in five minutes!  Our pawnbrokers are professionals with years of experience with video game consoles.  Getting a pawn loan is only a few steps.
First, our employee will verify its working condition.  This includes testing certain features, and its ability to read game discs.  Second, checking what model of the Switch it is to ensure our value matches its true worth.  Last, collecting a few signatures from you, and putting cash in your hand!  There's no nonsense, no hassle, just fast and easy cash.
On top of this, West Valley Pawn and Gold can pay extra for additional items.  If you've got Nintendo Switch accessories, original boxes and paperwork, Switch games, or anything else, then bring them in!  If your Nintendo Switch is going to be with us, might as well store your accessories too!  Nintendo Switch games are worth a pretty penny at our Avondale pawn shop.
Your System Is Safe With Us
At West Valley Pawn and Gold we take the security of our customer's items seriously.  When you entrust us with your electronics on a pawn loan, you can rest assured they'll be safe and sound when you return.  Our storage facility is secure, insured, and monitored 24 hours a day.  Your system also is not touched whatsoever except by you when dropped off, and when picked up. 
Pawning a Nintendo Switch in Phoenix, Avondale, or Goodyear is a wise decision for your financial future.  We're happy to offer customers free loan quotes, just give us a call or use our live chat in the bottom right of the screen!