Avondale's Diamond Jewelry Buyer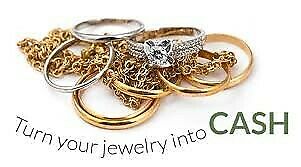 West Valley Pawn  & Gold has been in the diamond jewelry trade for over a decade. We have the experience, knowledge, and cash to give you most for your jewelry. In addition we are well equipped to provide quality assessments, and the best cash offers.  We can put cash in your hands in minutes and prove to be a wise decision when seeking a diamond jewelry buyer.
A Diamond Jewelry Buyer that Values the 4 C's
It is essential for any experienced appraiser to value the diamond separately from the gold, platinum or silver they are set in.. Most importantly, it is vital to assess a diamond on the 4 C's of Diamonds scale.  They are:
Cut – This is looking at how well a diamond's facets interact with lighting.  This is a skill that sets the symmetry, proportions and polish that returns light unlike any other precious gem in this world.
Color – A diamond is valued best with a lack of color.  The distinctions of diamond's color are very subtle, yet there are many different hues.  The D-to-Z Color Grading Scale is now used internationally.
Clarity – This is on the inclusions and blemishes found in a diamond.
Carat – A metric carat is equivalent to 200 milligrams.  This is the measurement used for the weight or size of the  carat.  Many jewelers also reference to them as points.  For example, a .25 carat us a "twenty-five pointer".
Valuation of the Gold, Silver or Platinum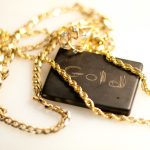 Any reputable diamond jewelry Buyer knows to value the precious metal separate from the diamond itself.  West Valley Pawn & Gold has that skillset and training to provide a quality appraisal of your diamond jewelry.  We are equipped with the proper testing kits, whether your diamond's are set in gold, silver or platinum.  In addition, the touchstone used to supply flakes for testing does not affect your pieces aesthetic appeal.  After confirming the purity of the precious metal, it is weighed and then check the market's spot price.
Once both the diamond and precious metal are valued separately, the values are added together.  After that we present the highest and best cash offer possible.
Our valuations are free of charge.  Nor is there any obligation to accept the cash offer presented.  
Turn Your Diamond Jewelry Into Cash Within Minutes
West Valley Pawn & Gold feels it is just as important to be mindful of time as a diamond jewelry buyer.  Our experienced, skilled and courteous staff will assess your jewelry and present your cash offer.  Once you accept our offer, we will need a valid and current Arizona ID and a few signatures to complete the paperwork.  After that, we will be counting out the cash to you.  You can have a pocket full hundreds, possibly thousands of dollars in as little as 10 minutes for your diamond ring.
Click on the bottom right of the screen and be connected to an assistant via live-chat.  They will answer any questions you have and start the process on-line before you arrive at our location to your diamond jewelry buyer.
Pawn Loans from Your Diamond Jewelry Buyer As Well
If you are not ready to part with your diamond jewelry, we can help with that too!  For very close to the same cash offer of buying your diamond jewelry, you can get cash today with a pawn loan.  Throughout the duration of the pawn loan, we keep your jewelry safe and secure in our vault.  Once the loan is satisfied, we return your diamond jewelry to you the same day.
In addition to the services of most pawn shops, we offer a few other valuable services.  We have Notary Public Services at our location and Mobile Notary as well.  Call or text us for pricing and/or scheduling an appointment.  We also offer Auto Title Loans, provided by Phoenix Title Loans, LLC.