Pawn PlayStation 5 And Get the Fast Cash You Need!
Since 1994 PlayStation has lead the way in video game consoles, and continues to do so to this day.  Sony's release of the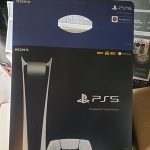 PS5 in late 2020 proves that gaming is still a favorite way to pass the time.  Although its popularity makes it difficult for stores to keep these consoles stocked.  Considering this continues to be an issue, it will be some time before their supply can keep up with the demand.  Meanwhile, if you find yourself in a financial bind, it is not a realistic consideration to a gamer to sell your PS5.  However, you can utilize the value it retains if you pawn PlayStation 5 at West Valley Pawn & Gold.  We will turn our offer into cash and put it in your hands today.  As soon as the loan is satisfied, you will once again have your PS5 back at home with you.
Assess & Pawn PlayStation 5 to Get the Cash You Need
West Valley Pawn & Gold's valuation is a simple, yet thorough process.  Our associate will first examine the visual appeal of the PS5's exterior. This confirms that the console and accessories have been well maintained.  After that, the console will be plugged in to test the functions and Wi-Fi connections.  Therefore, verifying that the PS5 is in good working order.  In the end, our associate will verify the current market value and present the best cash offer possible.
Helpful Hints to Ensure the Highest Offer Possible:
There is no better way to help you get the best cash offer around, then to point out how to make that happen…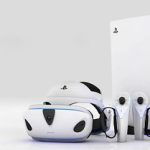 Take a moment and make sure that you bring in your Sony PS5 in the best condition you possibly can.
Gather any and all of the accessories that were included at the time of purchase and bring them in with the PS5.  For instance, games, adapters and/or controllers.
Likewise, bring along any accessories bought separately from the PS5.  For example a VR headset or extra controllers.
If you have any receipts from purchases and/or the original box your console came in, bring them in too.
Turning Offers Into Cash
If you accept the offer from West Valley Pawn & Gold, we will need a few things to finalize the pawn loan.  First we will need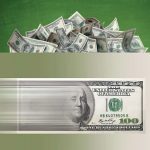 your current and valid Arizona ID, followed by a few signatures.   After that, we will be counting out the cash offer directly to you.
Our pawn shop thinks that it is important to make cash available and quickly.  Therefore, it is a straight-forward and hassle-free process to get a collateral loan.  We do not need to run a credit check, verify employment or ask for you to provide proof of income.  Likewise, there is no delay receiving a loan approval and getting the cash you need today.  From start to finish, you can be counting your cash as you exit the store in as little as 10 minutes.
Pawn Loan Terms
All pawn loans are for a 90 day duration.  within that time, you are more than welcome to satisfy the loan at any time.  In fact, if you come in prior to the 60th day to pay the loan in full, we will deduct a redemption discount.  Therefore, costing you less to retrieve your PlayStation 5 and play it once again.
However, if you find that you need more time to pay the loan in full, just come in and talk to us.  With paying only the interest that has accrued to date, we can rewrite your pawn loan for another 90 days.  Because we want to help you with your cash needs, not make them more stressful.
West Valley Pawn & Gold is the pawn shop that Avondale, Litchfield Park & Goodyear rely on for the Best Cash Offers in the West Valley!