Pawn Laptop for Cash on a 90 Day Loan!
If you're in need of fast cash and looking to pawn electronics (in this case, pawn laptop), then West Valley Pawn and Gold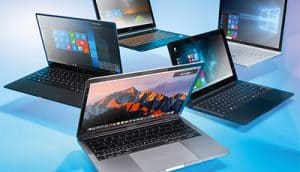 is the only place worth visiting in the Valley of the Sun. There's a reason people choose us when they pawn laptops in Avondale; It's because they know they're getting the highest cash value for their item. With the rapid innovation in the field of computers, laptops, and tablets, it can be a full-time job just trying to stay on the cutting edge of things. This leaves many people with plenty of used electronics, particularly used laptops sitting inside of their house collecting dust.  When in need of fast cash, pawning that laptop, computer, MacBook or tablet is the surefire way to put cash in your pocket in mere minutes.
The number one question we field from potential customers on a daily basis is whether or not we're interested in their items; be it used a laptop or used tablet. No matter if you're in Avondale, Litchfield Park, or Goodyear, if you've got a used laptop that's in operating condition, bring it to us! We will happily pawn laptops for cash today.  There's no brand, make, or model we don't take.  As long as you can carry it through our Avondale pawn shop doors with a charger, then we can pawn it for you in minutes.
How Does This Process Work?
The process is about as quick and simple as anyone could hope for.  There are really only two steps that our association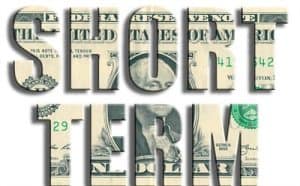 has to go through before making you a cash offer.  The first is to evaluate basic features such as Internet connectivity, wireless capability, and basic operation are all there. Given the hundreds of used tablets and laptops, our employees see on a daily basis. They know all the steps, no matter the type.  Lastly, and this is unique to West Valley Pawn and Gold, we check the market of the same model; this helps base our price off of.  Most customers know the value of their laptop. We want to ensure that we're matching what the rest of the world values it.  After just a few signatures, we put cash right into your pocket and send you on your way.
Your Pawned Laptop During All This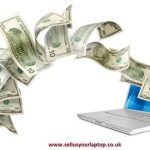 All pawned laptops have a timeline of ninety days with which the loan is to be repaid.  You can repay the loan at any time during the 90 days, without any penalties or fees for early payment.  In addition, if you pay off the loan prior to the 60th day, we will deduct a redemption discount to the total amount due. 
During this period, your pawned laptop, sit safely in our secured, insured, and monitored facility.  They are also untouched and protected from the elements so that dust doesn't infiltrate your precious machine.  When you pawn your laptop with us, you made the right choice.  Because it is important to us, to return your valuables back to you, in the same condition received. 
If the 90th day is approaching, and you are struggling to pay off the loan, come in and talk to us.  Because communication is the key for us being able to work with you.  In the end, with paying only the interest accrued to date, we can rewrite the loan for another 90 days.  Or, at any time during the 90 days, you can relinquish the laptop to our store, and relieve you of any further obligation to the pawn loan.