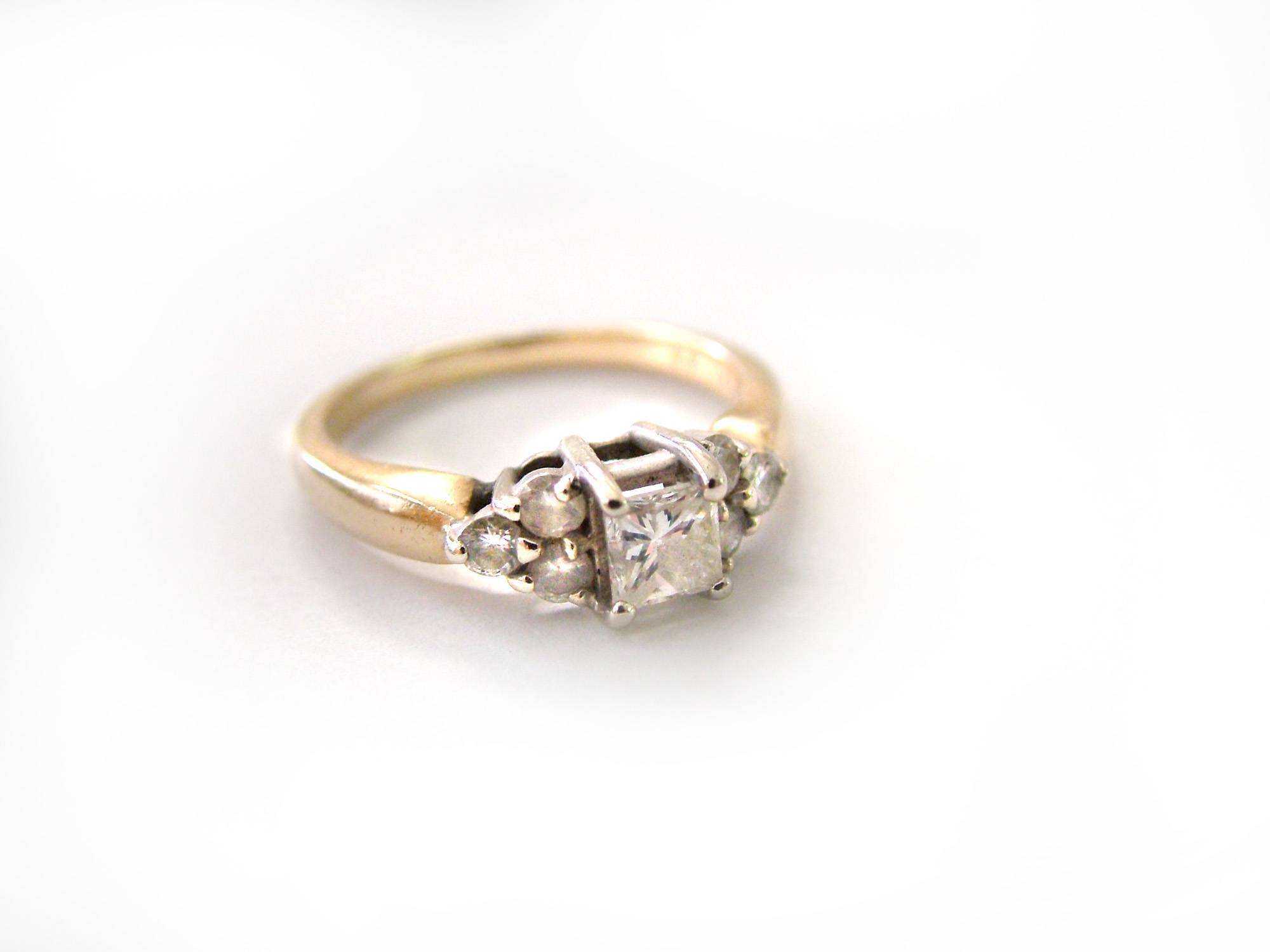 Pawn Engagement Ring Phoenix
Platinum - Gold - Silver I Diamond Settings I Precious Gem Settings
Get Directions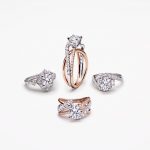 If you are seeking to pawn engagement ring Phoenix residents, to secure a cash loan, you have found the right place!  Because West Valley Pawn and Gold has been happily serving Avondale, Goodyear, Buckeye and the surrounding areas for over 20 years. We will see the value your engagement ring holds correctly, and turn it into the best cash offer today!
Valuations to Pawn Engagement Rings
Our skilled and experienced staff are trained to test and assess engagement rings in the correct manner, to provide an accurate appraisals.  Therefore, we utilize the correct testing according to what kind of precious metal it is.  Whether it is a gold, platinum, or silver ring, we retrieve a small sample of flakes to test.  This is done with a touchstone, and does not mark or harm your engagement ring.  We test the flakes with our test kits, to confirm the hidden stamp on your ring.
If your ring has a diamond setting, we hold true to the 4 C's of assessing a diamond.  
Cut - This is regarding how well it was cut for the facets to shimmer and shine from reflecting light.  
Clarity - Recognizing any inclusions (internal imperfections) or blemishes (external part of the diamond) in or on the diamond.
Color - Actually, we are looking for the lack of color.  The rarest diamonds have no color whatsoever.  However, there are over 20 hues to be found in diamonds.
Carat - The size and the weight of the diamond.
Once both parts of assessment are completed, we will refer to the spot price of the precious metal.  In addition, we confirm  the current market value of the diamond.  After that, we will present a cash offer for you to consider. 
Secured Pawn Loans with Engagement Rings
If our cash offer is accepted, we will need a few things to complete the loan process.  Therefore, with a valid and current Arizona ID, and then a few signatures is what is required to validate the secured loan.  After that, we will count out the cash and hand it directly to you fill your pockets.  Furthermore, the entire process from the assessment to cash can take as little as 10 minutes.  
Your collateral loan gives you 90 days to satisfy the loan.  While your engagement ring secures your loan, we in turn keep it safe in our locked vault until your return.  Although you have 90 days, you can pay the loan in full at any time.  As a matter of fact, if satisfied before the 60th day, the payout amount will be a discounted redemption price.  Therefore, costing you less to retrieve your engagement ring. 
However, if you will need more time to pay the loan in full, come in on the 90th day.  Because with paying only the interest accrued to date, we can extend the pawn loan for another days. 
West Valley Pawn and Gold has been serving the Greater Phoenix area of Avondale, Goodyear, and Buckeye for over twenty years.