Pawning Cell Phones in West Valley Pawn!
It happens or has happened to many of us at some point in time; not enough memory to get that song, or just need to give it up for the next phone in line but you have NO TAKERS for it. Well, don't just trash it! Come to West Valley Pawn where we are Buying, selling, trading, and Pawning Cell Phones!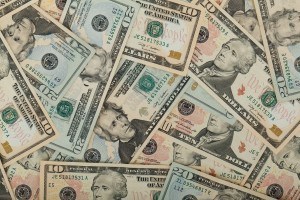 What can you do with this cell phone of mine?
Whether you are look at pawning cell phones, selling a used, near new cell phone, or are looking to buy a good, used working cell phone, West Valley Pawn has the option for you. For those looking to sell or pawn, we check the phone out to see its worth, and if we like it, we give you an offer, be it outright sale price or our pawn loan price.
What do you offer in terms of selection? What phones do you look for?
West Valley Pawn has an ever changing as well as ever increasing inventory of cell phones available for you to choose from. Though we do not hesitate in our choices of phones, there are certain brands that stand out over others. We can take simple and "old school" flip phones, but the better payouts when you pawn cell phones come from the higher end smartphones, such as Samsung phones, iPhones, or even a Windows Phone.  But if you are looking for the BEST VALUE, it will be our Pawn Loans and they will payout higher to working, near new phones.
Why Bother Buying, Selling, Trading or Pawning Cell Phones with West Valley Pawn?
Pawning cell phones from West Valley Pawn and Gold not only saves time and money but there is no contract required to purchase a phone from us. If you need a phone temporarily until YOUR phone is repaired, we're a good option for that too! Plus, buying used cell phones from West Valley Pawn is also good for the environment. Yes, that's right; when you either sell us an old or new cell phone, trade in your used phone and walk out with a phone from us, you have helped save a number of usable phones from going into landfills. So don't toss that old phone in the trash! Give it new life with us at West Valley Pawn and Gold, and get some cash for your trouble.
 What's the difference between Selling and Pawning Cell Phones?
 Selling a Cell phone is based on an 'All Sales Final' approach. We assess its value, give you an estimate and provide a cash out at that estimate. The item then becomes ours and if you wish to re-purchase it later, you do so at our suggested price. PAWNING cell phones is a special process! It's the same process as selling, but instead of an 'All Sales Final' approach, we give a pawn loan of its value instead; usually, this payout is higher than that of the selling offer. Just like selling you get paid right away, but should you change your mind, you have 90 days from the initial payout to repay the loan. If you need more time, just pay off the interest from the loan and you get an extension for 90 more days. Finally, if you simply decide that you don't need the items anymore, just don't pay the loan off. You're already 'paid' by forfeiting the items that were a part of the loan.
We Proudly service Phoenix, Avondale, Tolleson, Goodyear, Litchfield, Surprise, Glendale, Peoria and the West Valley cities. So visit our Used Cell Phone Store at West Valley Pawn today where you can GET GREEN, SAVE GREEN AND GO GREEN!