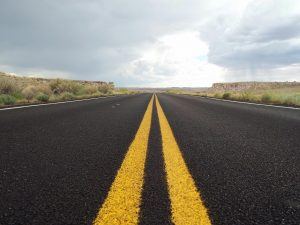 Car Auto Title Loans in Avondale, AZ
Avondale is a well-known city in the West Valley. It's also ever growing, and the quality of life in Avondale also improves. But with improvement, comes rising costs. So it's a wise decision to visit our business to get auto title loans; it's a quick solution to your financial needs.
What is Auto Title Loans?
Auto Title Loans are a loan program using both the condition of the vehicle and the title tied to that vehicle as collateral. These loan programs involve a duration that requires customers to pay back the balance with interest. Keep in mind, if you have trouble with your loan, contact us; we will provide additional details before we complete the process in store.
How do Customers Get These Loans?
All you need to do is visit our store with your vehicle and the title for that vehicle. Once you arrive at the store, we'll begin the process to get your title loan setup and will pay you cash on hand at the store. The average time to set this up is roughly 30 minutes, but WVP has done loans as quick as five minutes!
Is there Anything the Customers Need?
Yes. As stated before, the customer will need to have the vehicle they own as well as the title to that vehicle. Along with these two things, the customer will need to bring a current and valid Arizona State-Issued ID (usually their Driver's License).
Are There Specific Types of Auto Title Loans?
There are. They range from the standard auto title loan to truck title loan, motorcycle title loan to even scooter title loans (not the rideshare ones, those are owned by a company). We also provide various forms of title loan assistance, such as refinance, buy out, and more. If
Why Go to West Valley Pawn?
West Valley Pawn and Gold has grown from its humble beginnings, much like the city of Avondale herself. And just like Avondale, WVP has seen ups and downs. But unlike most competitors, West Valley Pawn has still remained in business. This is due to many different factors, so pointing out a single factor that was the shining example to the store's success is disingenuous. What isn't disingenuous is the trust we gained with our customers. Having the support of our growing customer base remains our foundational principle. We can't be in business if they don't visit our store; this is why we work so hard to get them the best they deserve. Finally, we have partnered with our fellow business partners of Phoenix Title Loans to help out in this process, so you know your title loan is in the best of care.