When you need extra cash and fast, there is no need to let it stress you out.  Because West Valley Pawn & Gold is here to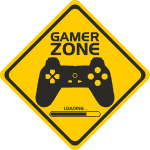 offer multiple ways to get the cash you need.  For instance, we offer the most cash possible when you pawn Xbox Series X/S for a short term loan.  Therefore, making cash viable to you, without having to sacrifice the gaming console you love!
So, come on in to our pawn shop, and see what offer we have in store for your Xbox gaming console, accessories and games for a 90 day loan.
How to Get the Most Cash in Your Hands When You Pawn Xbox Series X/S at WVP
At West Valley Pawn & Gold, we feel that it is important to let you know how you can increase the cash offer when you pawn valuables.  Therefore, the following are some helpful tips when you pawn your gaming consoles at our pawn shop.
Bring in your Xbox to our pawn shop in its best possible condition.
Ensure that you have all of the accessories with you that the Xbox came with at the time of purchase. (i.e. controllers, games, et al.,)
If you still have the original box it came in, and/or the sales receipt from when you bought it, bring them too.
Any accessories that you bought separately for your Xbox gaming time, bring them as well to bundle together.
All of our valuations on a Xbox, accessories, and/or games are free of charge.  In addition, there is never an obligation to accept our cash offer.  So, you are more than welcome to bring in your gaming system if you just want to know its present value.
Assessments & Cash Offers
At West Valley Pawn & Gold, we will begin the assessment by examining the external aesthetic appeal of your Xbox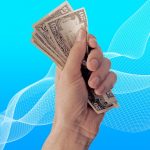 console.  Followed by plugging in your game console, and confirming that all functions are in good working order.  After that, we will verify what the current market value is, and then present our cash offer to you.
If you accept our cash offer, we will need to see your valid and current Arizona Driver's License and get a few signatures.  Once the paperwork is completed, we will count out the cash directly to you.  This entire process can take as little as 10 minutes from assessment to cash in your hands.
Terms of Our Pawn Loans
All pawn loans in Arizona are for no more than 90 days.  For the duration of the loan, we will keep your Xbox and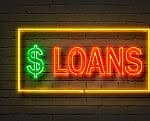 accessories safely in our secured storage facility, waiting for your return.
You are more than welcome to pay off the loan in full at any time during the 90 days.  There is never any penalty fees or extra charges for satisfying the loan early.  As a matter of fact, if you pay the loan in full prior to the 60th day, we will deduct a redemption discount from the total amount due.
Yet, if you find that you need more than the 90 days to pay the loan in full, we can help there too.  Because, if you pay only the interest accrued to date, we can rewrite the loan.  Thereby, giving you extra time to pay off the loan, and retrieve your Xbox game system.
However, if you need to, you can relinquish your gaming system to West Valley Pawn and end any further obligation to pay off the loan.  It is never our intent to keep your valuables, but we do understand when circumstances make it too hard to pay off the loan in full.