Pawn Hobby Crafts, like RC Cars and RC Drones, here at West Valley Pawn and Gold!
Looking to get some quick cash on your RC Car or RC Drone Collection? Then look no further than West Valley Pawn and Gold as your place to pawn hobby crafts for cash! We pawn RC Cars as well as pawn RC Drones!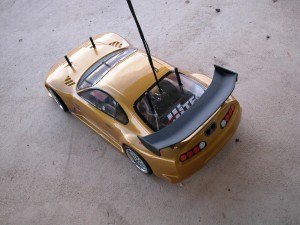 You say you pawn hobby crafts, but what are the types of drones/cars you take? Any restrictions?
We take all of the major name brands of drones, both recreational AND professional, such as from 3D Robotics. We also take all manner of RC Cars as well. But we do have some guidelines that need to be followed. First, you will need the original packaging and accessories that come with the unit. This will help in giving you the most value for your device. Next, we will need proof of purchase, mainly a receipt stating your ownership. This is not a deal breaker, but it will speed up the process significantly on our end. Also, there must be minimal 'crash damage' when bringing the unit in. Meaning there should be no signs of cracked or broken parts. We will do testing to make sure it works as well. This test will affect the value of the unit if it does not work. Just like any hobby item, its value DRASTICALLY decreases when signs of wear and tear are present. This hurts your money-making potential, so be aware. Sadly, we are not currently handling RC Airplanes. Space is limited and these RC Airplanes are more prone to getting damaged.
When I pawn hobby crafts with you, what does that process involve?
When you pawn hobby crafts with us, you get 90 days to pay us back the amount that was loaned out to you, plus interest. However, you are not BOUND to this loan, unlike many other loans out there. You can also pay this loan early if you so choose. Whenever you DO pay it off, you get your craft back. It will not be sold unless you otherwise inform us to do so. Finally, should you not be able to pay back the loan, you still have the freedom to walk away from it as the item will then be used as collateral for the amount due. Finally, if you need more time, simply pay off the interest and we will extend the duration for another 90 days. The CHOICE is yours.
So what are you waiting for? Drive down today to West Valley Pawn to pawn your hobby crafts with us! Serving the West Valley for over 10 years with great loans for the citizens of Avondale, Surprise, Sun City, and Goodyear, come to the store that makes it possible to pawn hobby crafts for cash!